Thank you to my mom, for sharing her story about finding out I had a congenital heart defect. Here's her story:
Nothing is quiet like the feeling when you're pregnant with your second baby. We already had a son, so I was really praying for a daughter. In my eyes, that would make our family complete. A dad, a mom, one son and now a daughter. I could not be happier!
We lived in New Jersey at the time. I had a doctor's appointment to get a sonogram to hear my daughter's heartbeat. The sonogram was picking up a strange sound. It was an extra heartbeat that was out of sync. I looked at the sonographers face and immediately noticed that he looked concerned… I thought, oh my goodness, two heartbeats?! I am having twins! My grandmother was a twin and my mom had told me it skips a generation so twins were a possibility. But, that was not it at all. Instead of twins, the sonographer was picking up a only one baby with a complete heart block.
We were sent to a pediatric cardiologist in Philadelphia, PA. He confirmed a major heart defect in my daughter. He informed me she had a congenital heart defect called ventricular inversion. The two lower chambers of her heart were switched. He told me that he wasn't sure my daughter would make it to birth. I was devastated to hear this news. I was 23 weeks pregnant and he wanted me to consider having an abortion. In New Jersey, 24 weeks is the last time for a mother to have an abortion by law. I left the doctor's office broken hearted and I cried all the way home. I had heard about abortions but never dreamed I would be put in this situation. I didn't know how to deal with this information. My mom was in Houston and I felt like I had no one to talk to. My mom suggested calling our minister at the Methodist church. I felt like I needed to talk to someone who might give me the right advice.
That week I made an appointment and went to see my minister. He was a very kind man and he gave me the advice I needed to hear. He told me the God in heaven is not judgmental and that when the time came for me to make my decision, I would know what to do. He said God would be compassionate and not angry over my decision. The minister said to gather information from the doctor and then make the best decision I could at that second in time. He reminded me to never look back, second guess my decision or be upset over my decision.
I went back to see my doctor. He sat me down and told me he had reconsidered and he was giving my daughter a 70 percent chance of making it to birth. I told my husband that was all I needed to hear. Seventy percent was good news and all my daughter needed was lots of prayers. I wanted to keep my daughter.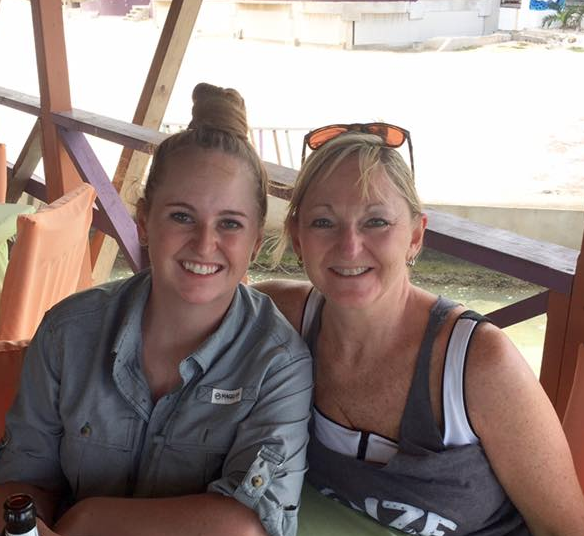 During this time, we were in the process of moving back to Texas. My husband had taken a new position and we were moving back home. The specialist told me the best thing we could do was move to a major, medical center like Houston. My parents lived in Houston so we decided I would live there with my son while my husband lived in Austin. I was sent to a high risk, OBGYN. And then I was sent to a pediatric cardiologist.
We met with the cardiologist and she was not sure our baby would make it through birth. I once again was devastated. I tried to separate myself from my baby and being pregnant at all. I did not want to become attached even though I already was. At my next doctor's appointment, she told me my little girl was a fighter and she was going to make it. That was all I needed to hear that my daughter would make it.
Want to learn more about CHD? Click here. Have a questions for me or my mom? Leave a comment below.
Related posts: