Alright y'all. It's Whole30 day 11 of my official sixth whole30. You read that right…sixth. Slowly sneaking up on that tiger blood feeling. So far, I'm feeling pretty good. As I've mentioned over on my Instagram, I'm also following the simple carbohydrate diet (SCD), which is a diet for those with IBS/IBD. It's been difficult. Potatoes have always been one of my staples during whole30 because they're so easy. Welp. Potatoes are not allowed on SCD. That's been rougher than I expected, but I'm powering through.
This past weekend my mom came to town to 1) pick up Baxter, her little Yorkie pup we've been watching and 2) bring us our dining room table. My mom and I are pretty good bargain shoppers…she found us a Basset Furniture dining room table at an estate sale for 10x less than what it's worth – and it's GORGEOUS! I'm seriously debating throwing a dinner party just so we can sit at it with friends.
Now for the point of this post.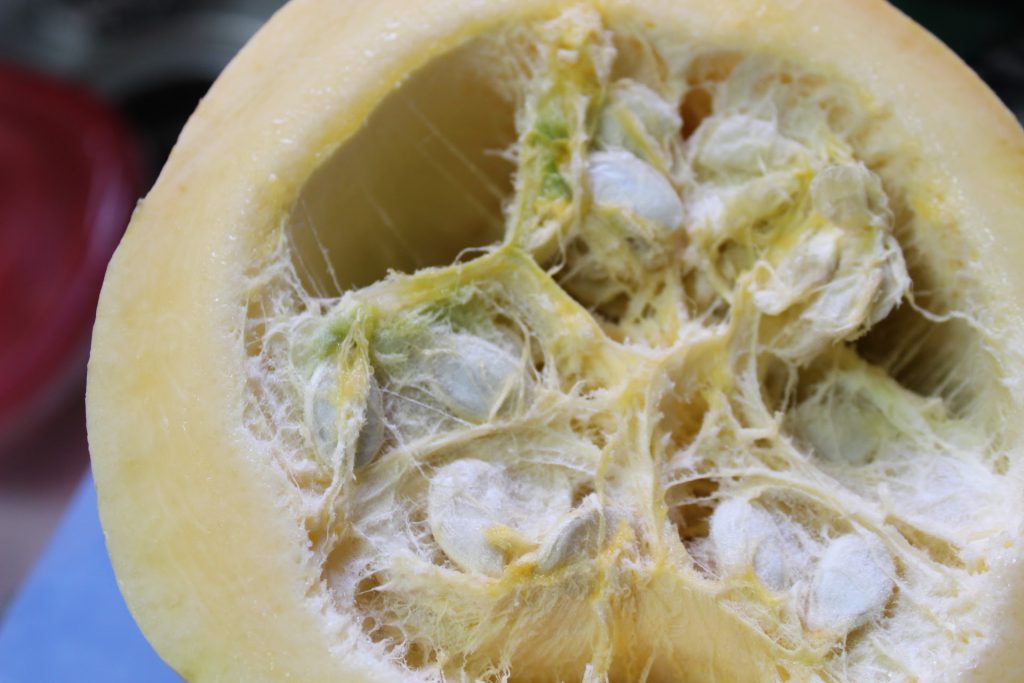 Did y'all know winter squash is SUPER easy to do in the instant pot? Seriously. Like much easier than cutting it apart and roasting it. Last week, Steven and I enjoyed delicious blue hubbard squash (pretty ugh looking on the left) with ground beef on top. It was pretty delicious.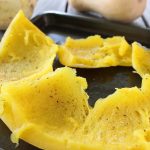 Ingredients
1

winter squash, cut open and cleaned out

1

cup

water
Instructions
Cut the squash in half, clean it out

Add steam rack to IP, add 1 cup of water, add squash with the cut open part down

Put on the lid and do IP for 10 minutes on manual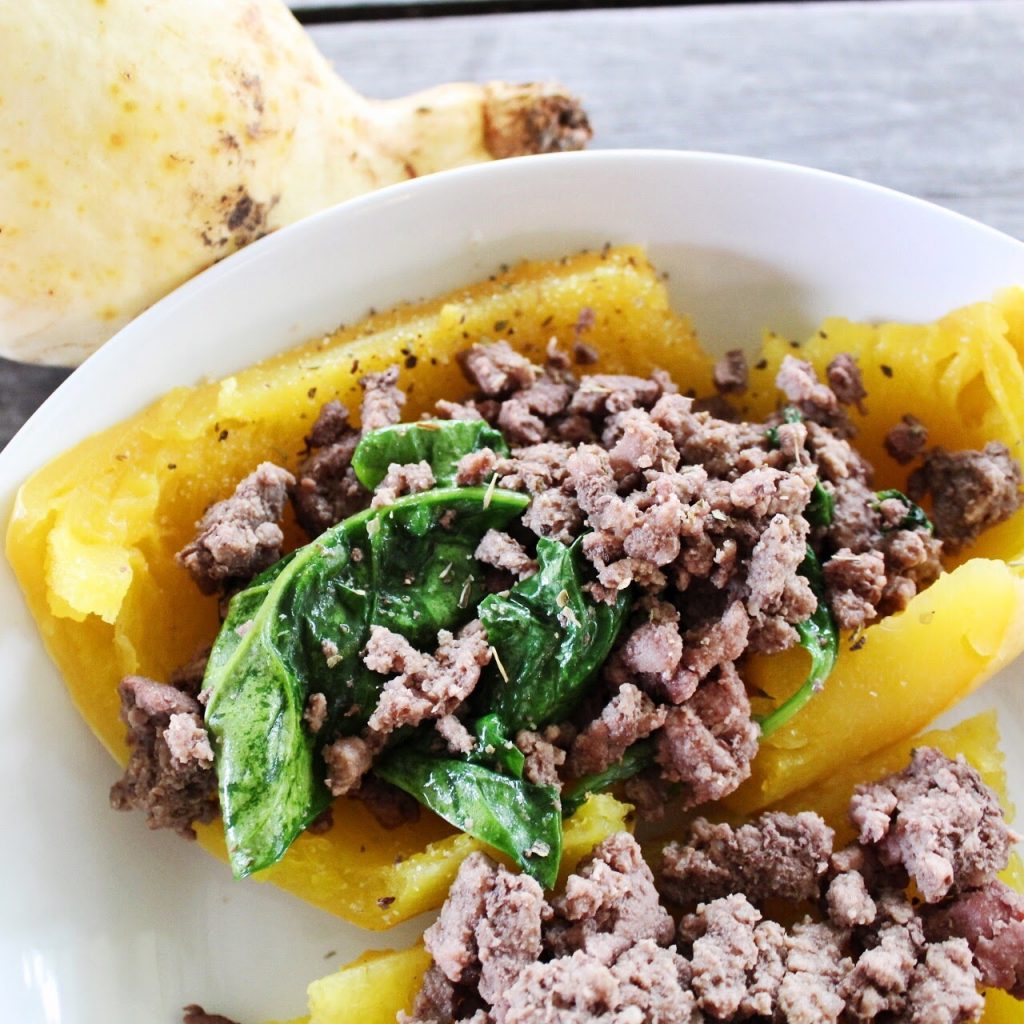 Related posts: